JOHNSTON AIRCRAFT SERVICE, INC.
WHERE WE DO EVERYTHING THRUSH!!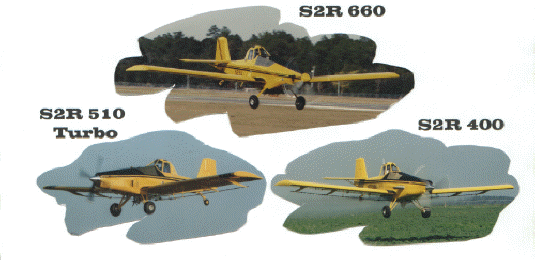 ***** SPAR CAP NEWS *****
WING FATIGUE LIFE A.D. INFO
As you know, much has been said about the A.D. note on the Thrush WING SPAR FATIGUE LIFE (not applicable to the 29,000 hour wing). The F.A.A. issued A.D. NOTE 2009-26-11 on 1/20/2010, with an EFFECTIVITY DATE of 2/24/2010.
We have Answers for it, and our Answers enhance the safety and value of your Thrush!! Please see our Spar Cap Kit Page for more information on the century 60,000 hour fatigue life kit. Click here for more information.
PlUS, we now have
NEW FACTORY LOWER SPAR CAPS
available that give you 5400 to 6200 hours for a very reasonable price!!
We have REBUILT THRUSH WINGS in stock for Sale!!
We take trade in Wings!!

THRUSH IS THE PREMIER AG AIRCRAFT AVAILABLE TODAY, AND IT IS CONTINUALLY BEING IMPROVED.
THE THRUSH FAMILY CONSISTS OF:
510/550 THRUSH
The work horse Thrush with either 510 or 550 gallon hopper capacity and turbine power from 680 SHP to 1173 SHP in the PT6 engine series, 800 SHP in the G.E. ENGINE SERIES, or 665 SHP to 944 SHP with the TPE331 engine series.
All new Thrushs have redesigned wings with a 26,000 to 29,000 hour life and
NO A.D. NOTES!!!
710 THRUSH
This Aircraft features 710 gallon capacity with 230 gallon fuel, a 54ft wingspan of 405 square feet, high strength continuous arch spring steel landing gear, high lift flaps, heavy-duty brakes, improved cockpit visibility, larger tail surfaces, and improved aerodynamics. This aircraft can be powered by the PT6A -65, or -67 engine.
The 710 Thrush is not subject to wing fatigue life A.D.s.
The 710 is FAST, but will slow down as needed, is VERY MANEUVERABLE, stable and has EXCELLENT TAKE-OFF PERFORMANCE and CLIMB ABILITY.

*******
now AVAILABLE-Cascade Aircraft Conversion PT6A-41/42
850 SHP Conversions with High Performance Propeller for THRUSH and AIR TRACTOR !!
*******
JOHNSTON AIRCRAFT SERVICE, INC.
CALL FOR AVAILABILITY AND PRICES!


**THRUSH MODIFICATIONS**
JAS AERODYNAMIC THRUSH WING ROOT FAIRINGS......
for all Thrushes

Reduces or Eliminates Tail Buffet in tight turns

Increases Airspeed 3-5 MPH

Improves Spray Pattern

Reduces Corrosion by Improved Sealing

Uses Less Fuel due to decreased drag

Improves the looks of your aircraft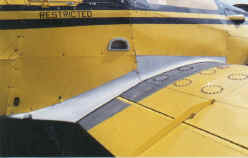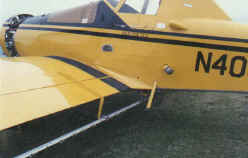 CALL FOR PRICE!!!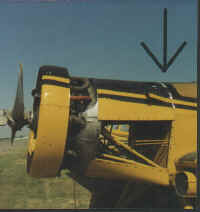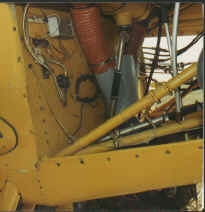 AND JOHNSTON AIRCRAFT SERVICE
NOW HAS A COLD AIR INTAKE SYSTEM FOR THE 600 THRUSH
STC NO. SA6033NM
This system will:
1. Recover considerable amount of horsepower now being lost to heated intake air.
2. Lower fuel consumption due to increased combustion efficiency.
3. Produce a smoother cooler running engine.
4. May increase cylinder and engine life due to 2 and 3
If you want to shorten your takeoff distance, carry more load,
use less fuel and gain engine reliability, YOU NEED OUR
CALL FOR PRICE!!!!!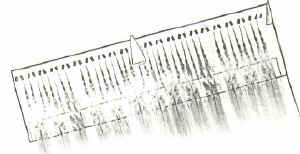 BLR WING VORTEX GENERATOR KIT

FOR AG AIRCRAFT
1. R
educe Turn Times
2. I
mprove Take-Off Performance
3. I
mprove Spray Pattern
4. E
nhance Safety

SERVICES OFFERED @ J.A.S.
Thrush WING AND FUSELAGE- repair/rebuild/modification
Thrush SPAR CAP REPLACEMENT
Thrush Fuel Capacity Increase
Thrush wing extension installation
Thrush vortex generator installation
Garrett TPE331 Line Maintenance
Walter(G.E) M601E Line Maintenance
Pratt&Whitney PT6 Line Maintenance
100HR/Annual/Weight and Balance/Propeller Balancing
Fabric Empennage repair/modification/recover
PLUS MUCH MORE


We rebuild Thrush wings and have a set of rebuilt wings in stock for sale. They have 230 gallon fuel capacity, are extended, have new spar caps, heavy duty leading edge skins and ribs, come with wing tips/nav and strobe lights, and are ready for final painting.
We will paint any one color!!
CALL FOR PRICE!!
*****************


THRUSH FUSELAGE

We can Repair / Rebuild / Modify your THRUSH FUSELAGE in our fuselage jig.


Great announcements on
CONTROL SURFACES for Thrush
AVAILABLE: Rebuilt fabric vertical fins, rudders, elevators, and
horizontal stabilizers. Metal frames sandblasted, repaired as needed, primed, painted
and covered with Poly Fiber heavy duty fabric.
We Have a Complete THRUSH FACTORY METAL TAIL for Sale
IN ADDITION WE HAVE SOME REBUILT WEATHERLY TAIL PIECES FOR THE THRUSH!!

**Thrush Landing Gear**
We Rebuild THRUSH LANDING GEAR, Convert from Standard to Heavy Duty Type if desired,
and have REBUILT READY TO GO LANDING GEAR FOR immediate sale!!

WE SUPPORT WHAT WE SELL SO PLEASE CALL OUR EXTENSIVE PARTS DEPARTMENT.
WE HAVE THE PARTS AND THE KNOWLEDGE TO KEEP YOU FLYING.
WE CAN ALSO HELP WITH MODIFICATIONS, REPAIRS, MAINTENANCE
AND A.D./S.B. COMPLIANCE.