THE 710 THRUSH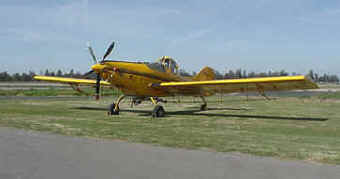 * IMPROVED AIRCRAFT / NEW ENGINE OPTION / NEW LARGER PROPELLER*

The 710 gallon Thrush is a synergistic combination of NEW technology and performance with the RELIABILITY and EASE of flying that Thrush is FAMOUS for.

405 sq ft of Thrush wing combined with 70% larger flaps and 1295/1350 SHP, produces excellent take off performance. Once off the ground THE 710 climbs with ease, but the real pleasure comes when you work it. With our NEW enlarged tail surfaces, this aircraft really turns, is stable, easy to fly and extremely pilot friendly! Did I mention FAST? This "Baby" gets up and moves, and yet it will fly slow when needed. It sure is nice when you fly the Thrush wing. Speaking of wings, the fatigue life of the 710 wing is 26,000 hours and has NO A.D. NOTES!!!
The 710 is an
OUTSTANDING AIRCRAFT .