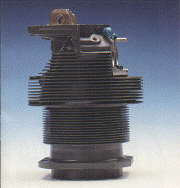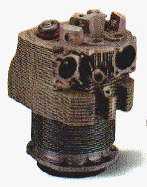 LYCOMING CONTINENTAL

TITAN CYLINDERS by ECI
The new higher standard, extreme durability, state of the art design cylinder. The TITAN cylinder incorporates metallurgical and manufacturing improvements over traditional cylinder design.
Titan Advanced Aluminum Alloy
Hot Isostatic Pressing
Increased Critical Wall Thickness
Calibrated Intake Port
Shell molded casting
Nickel+Carbide Coated Bore
Serdi Cut Valve Seats
Valve guide " Ballizing "
PLUS MORE!!!
**AVAILABLE NOW**

Lycoming


New Cylinder Stud, Valve Assemblies,
and Complete Cylinders - Outright
O/IO 320, O/IO 360, and O/IO 540 Parallel valve short reach cylinders:
O/IO 360 and O/IO 540 Parallel valve long reach cylinders
Call for your price
ECI TITAN!!!

Continental
New Cylinder Stud, Valve Assemblies, and Complete Cylinders - Outright
C-85/O-200/0-300/GO-300
O/IO-470
IO/TSIO-520/IO55O
Call for your price
ECI TITAN!!!


ALSO AVAILABLE:
Superior Millennium Cylinders
Factory New Lycoming & Continental Cylinders

HIGH QUALITY CYLINDER EXCHANGE PROGRAM

J.A.S. Overhauled Cylinders:
Our Cylinders Come in Three Forms:
| | |
| --- | --- |
| | Cylinder Stud: Complete with new valve guides, seats, and studs, honed to ring finish and painted. |
| | |
| --- | --- |
| | Valve Assembly: Cylinder stud with new exhaust valves, intake valves, springs and retainers. |
| | |
| --- | --- |
| | Cylinder Assembly: Complete valve assembly with new piston, rings, rocker axles, gaskets, and seals. Ready to install with your piston pin and rocker arms. |
All of our cylinders are built to last using new specifications and expert workmanship. We offer CERMINIL PLATING (the latest in ceramic Nickel plating technology).
Rebarreling with new steel barrels is also available - please call or E-MAIL for a price.
We encourage you to take advantage of our parts department for help with parts and technical information.
Our engine shop can also help with engine overhaul, cylinder repair, accessory overhaul and repair, machine work, and non-destructive inspection (Magnaflux, Zyglo, Dye Penetrant and Ultra Sonic). We are Level II Certified.