Johnston Aircraft Service, Inc.


is a Cessna Authorized Single Engine Service Station.
We can help you with a large inventory of Cessna Parts.
Our Airframe department can provide Service, Repairs, Modifications, Engine Removal and Reinstallation for all Cessna single engine models,
as well as most twins.
Our Engine department can perform Superb Quality Overhauls on your Continental and Lycoming piston engines!!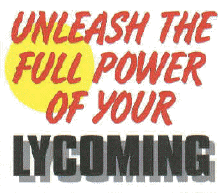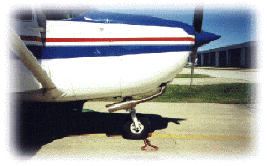 FOR 172 SKYHAWK MODELS I THROUGH P
with Lycoming O-320 Engine
For 172 SKYHAWK MODELS with Lycoming O-360 Avcon, Air Plains, Williams, or Penn Yann Conversions

For the 177,177A,177B CARDINAL with the Lycoming O-320 and O-360 Engine

"POWER FLOW EXHAUST SYSTEM"
Your exhaust system was designed in the 50's and 60's, and frankly, IT IS OUTDATED!!!

IF YOU WANT:
POWER for takeoff, climb and speed, Power Flow Systems NEW Exhaust will give you GOBS of EXTRA POWER. Dyno tests showed better than 15% horsepower increase!!
FUEL EFFICIENCY Power Flow Systems NEW Exhaust will give you fuel savings up to 20%!!!!!!
SAFETY Power Flow Systems Exhausts are designed with your safety in mind. All tubing thickness' are 40% GREATER than standard exhaust systems, and there are no welds inside the cabin air box. Most other exhausts have up to 60 inches of welds inside the air box.
| | | | | | |
| --- | --- | --- | --- | --- | --- |
| Cessna | Skyhawk | 172 | Lycoming | O-320 | CALL FOR PRICING |
| Cessna | Cardinal | 172 | Lycoming | O-360 | CALL FOR PRICING |
| Cessna | Cardinal | 177 | Lycoming | O-320 | CALL FOR PRICING |
| Cessna | Cardinal | 177A/B | Lycoming | O-360 | CALL FOR PRICING |
CALL FOR MORE INFORMATION / SALES / INSTALLATION


KNOTS 2 U MODIFICATIONS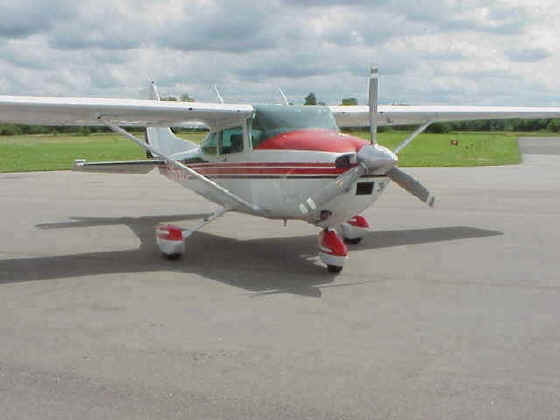 | | |
| --- | --- |
| PART/ KIT DESCRIPTION | PRICE |
| Flap Gap Seal Kit 150, 152, 170B, 172, 175, 180, 182, 185. 205 and early 210 models (60,61,62,63) | CALL |
| Flap Gap Seal Kit 206 Series not factory equipped (1980 and after) | CALL |
| Wing tips With Landing Lights (150 through 210 models) | CALL |
| Pulselight System for wing tips | CALL |
| Main Gear Fairings w/brake covers (Currently available for most models) | CALL |
| Nose Gear Fairing w/strut cover (Currently available for most models) | CALL |
| Cowl Fairing Kit (Currently available for most models) | CALL |
| Vortex Generators 170A , 170B | CALL |
| Vortex Generators 172 Series | CALL |
| Vortex Generators 175 Series | CALL |
| Vortex Generators 180 / 185 / 182 Series A,B | CALL |
| Vortex Generators 182 Series / Swept Tail | CALL |
| Vortex Generators 206 Series | CALL |
| Vortex Generators 210 Series | CALL |
| Wing Tip Strobe Light Kit Whelen Comet Flash | CALL |

Vortex Generators
for Single Engine Cessna's
Cessna 120, 140 All Models Cessna 180, 185 All Models Cessna182 Models A-D
Get the following by using VORTEX GENERATORS
INCREASE Safety Margin IMPROVE Aileron Control
REDUCE Takeoff Distance REDUCE Landing Distance
IMPROVE Stability REDUCE Stall Speed

CESSNA SPEEDBRAKES™ CESSNA SPEEDBRAKES™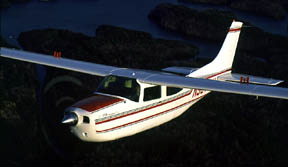 CESSNA SPEEDBRAKE APPLICATIONS

CESSNA 210 SERIES

Electric Actuated: STC Number SA2602NM
Approved Models: 210G, T210G, 210H, T210H, 210J, T210J, 210K,
T210K, 210L, T210L, 210M, T210M, 210N, T210N,
210R, T210R, P210N, P210R.

Average Installation Time: 34 to 38 Hours

RETAIL PRICE - CALL

Contact us for more information about Cessna SPEEDBRAKES™