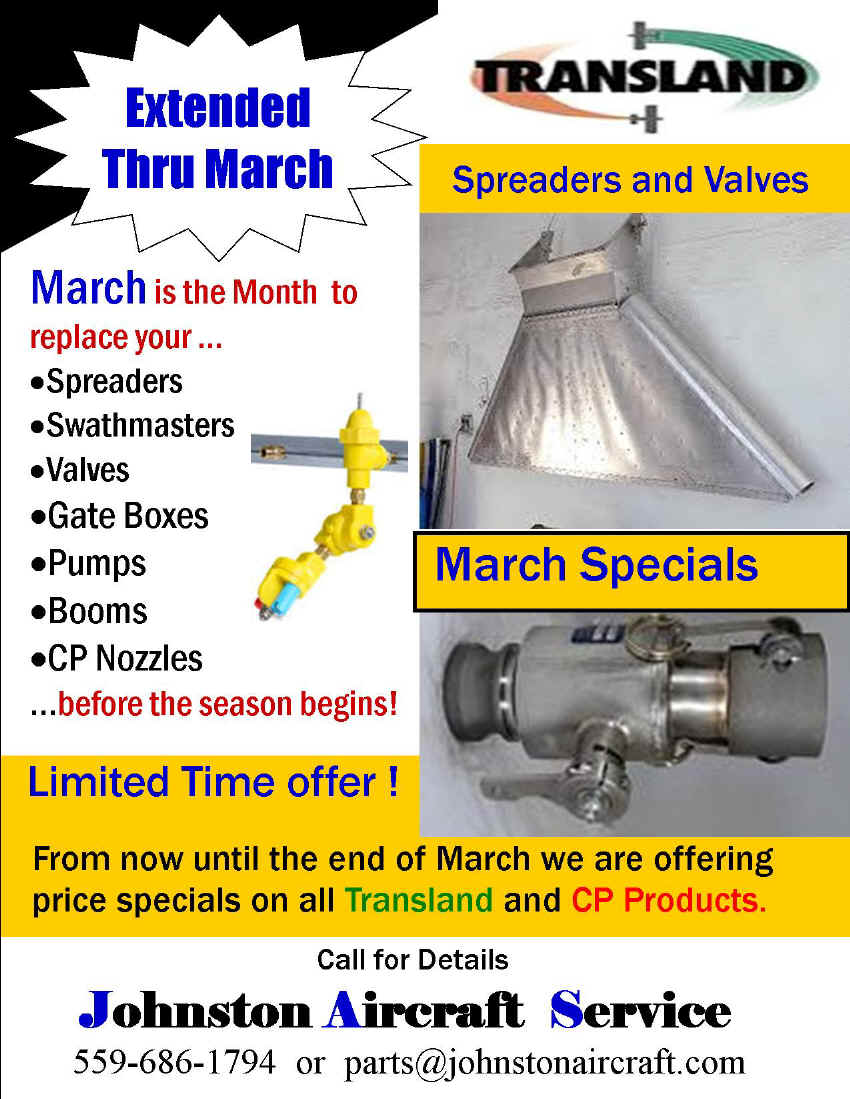 -------AIRFRAME REPAIRS!!--------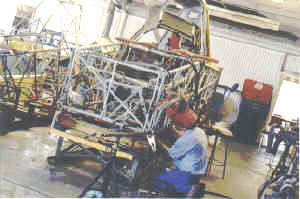 Attention Brave, Pawnee and Thrush owners. JAS can repair your Fuselage, Wings, Landing Gear, Control Surfaces, in other words, YOUR ENTIRE AIRCRAFT!!!!!!

--------THRUSH SPECIALS!!--------
1 SET Overhauled Extended THRUSH Wings;
230 Gallon Fuel, New Factory Spar Cap Kit, Heavy Duty Leading Edge Skins and Ribs, Nav and Strobe Lights, End Caps,
will Paint Any One Color!
OUTRIGHT OR EXCHANGE
We are now Selling and Installing
REINFORCED THRUSH WING LEADING EDGE SKINS
Much Tougher than STOCK!!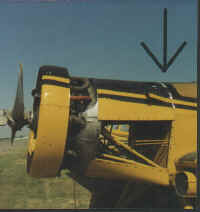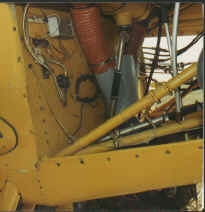 AND JOHNSTON AIRCRAFT SERVICE
NOW HAS A COLD AIR INTAKE SYSTEM FOR THE 600 THRUSH
STC NO. SA6033NM
THIS SYSTEM WILL:
1. Recover considerable amount of horsepower now being lost to heated intake air.
2. Lower fuel consumption due to increased combustion efficiency.
3. Produce a smoother cooler running engine.
4. May increase cylinder and engine life due to 2 and 3.
If you want to shorten your takeoff distance, carry more load,
use less fuel and gain engine reliability, YOU NEED OUR
CALL FOR PRICE!!!!!

BLR WING VORTEX GENERATOR KIT
FOR THRUSHES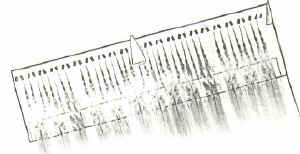 1. Reduce turn times
2. Improve take-off performance
3. Improve spray pattern
4. Enhance safety
AG-1V THRUSH (PISTON & TURBINE)
CALL FOR PRICE!!

JAS AERODYNAMIC THRUSH WING ROOT FAIRINGS........
for all Thrushes


Reduces or Eliminates Tail Buffet in tight turns

Increases Airspeed 3-5 MPH

Improves Spray Pattern

Reduces Corrosion by Improved Sealing

Uses Less Fuel due to decreased drag

Improves the looks of your aircraft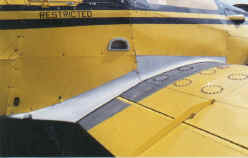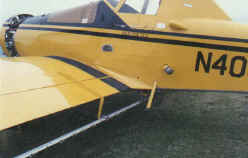 WING ROOT FAIRINGS
CALL FOR PRICE!!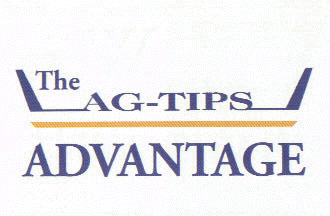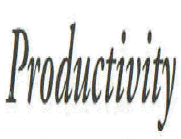 WIDER SWATH - IMPROVED DEPOSITION - DRIFT REDUCTION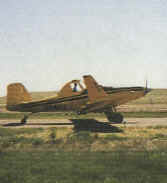 --------BRAVE SPECIALS!!--------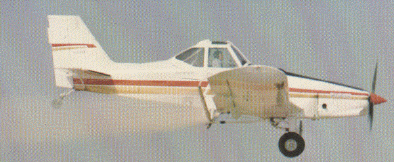 BRAVE FOAM KITS in STOCK
97989-00 (Left) or 97989-01 (Right)
CALL FOR PRICE!
| | | | |
| --- | --- | --- | --- |
| DESCRIPTION | PART NUMBER | OUTRIGHT | EXCHANGE** |
| O/H FUEL CELL | 97990-02 & 03 | CALL FOR PRICE | CALL FOR PRICE |
**EXCHANGE PRICE SUBJECT TO INSPECTION OF CUSTOMER UNIT
| | | | |
| --- | --- | --- | --- |
| DESCRIPTION | PART NUMBER | LIST PRICE | JAS PRICE |
| Oil Cooler | 98414-00 | CALL FOR PRICE | CALL FOR PRICE |
| Tail Wheel Spring | 97625-00 | CALL FOR PRICE | CALL FOR PRICE |
| Main Gear Liner | 98005-00 | CALL FOR PRICE | CALL FOR PRICE |
WING TIP - PIPER NIGHT LIGHT P/N 77311-02/03
CALL FOR PRICE
LANDING LIGHT BULB P/N 472-069 (GE4580)
CALL FOR PRICE
--------PAWNEE SPECIALS!!--------

FIREWALL FORWARD
| | | | |
| --- | --- | --- | --- |
| DESCRIPTION | PART NUMBER | LIST PRICE | JAS PRICE |
| Oil Cooler | 24577-00 | CALL FOR PRICE | CALL FOR PRICE |
| Propeller | 1A200/FA8452 NEW | CALL FOR PRICE | CALL FOR PRICE |
| Landing Light Lamp | 4509 (12volt) | CALL FOR PRICE | CALL FOR PRICE |
| 235 and 260 Eng Shock Mount | J3804-20 | CALL FOR PRICE | CALL FOR PRICE |
WINGS AND CONTROL SURFACES
| | | | |
| --- | --- | --- | --- |
| DESCRIPTION | PART NUMBER | LIST PRICE | JAS PRICE |
| Aileron Control Cable | 42702-04 | CALL FOR PRICE | CALL FOR PRICE |
| Wing Bow | 453-126 | CALL FOR PRICE | CALL FOR PRICE |
| Aileron Cable Balance | 42702-05 | CALL FOR PRICE | CALL FOR PRICE |
LANDING GEAR
| | | | |
| --- | --- | --- | --- |
| DESCRIPTION | PART NUMBER | LIST PRICE | JAS PRICE |
| Shock Struts, left/right | 486-604 NEW | CALL FOR PRICE | CALL FOR PRICE |
| Hardware Kit landing gear nut & bolt kit | 754-446 | CALL FOR PRICE | CALL FOR PRICE |
| 2.80/2.50x4-4Ply Tire tailwheel) | | CALL FOR PRICE | CALL FOR PRICE |
| | | | |
| --- | --- | --- | --- |
| 8.50x6-6 Ply Tire (Main) McCreary/Air Trac | | CALL FOR PRICE | CALL FOR PRICE |
FUSELAGE AND COCKPIT
| | | | |
| --- | --- | --- | --- |
| DESCRIPTION | PART NUMBER | LIST PRICE | JAS PRICE |
| Fuel Quan. Indicator Cover "Type A" | 64416-00 | CALL FOR PRICE | CALL FOR PRICE |
| Fuel Quan. Indicator Cover "Type B & C" | 64774-00 | CALL FOR PRICE | CALL FOR PRICE |
| Windshield | 61802-03 | CALL FOR PRICE | CALL FOR PRICE |