CALL JOHNSTON AIRCRAFT SERVICE, INC. FOR SALES OR INSTALLATION OF CASCADE PT6 -41/42 850 SHP CONVERSIONS, PRESSURE INLETS AND JAS ULTRA THRUSHS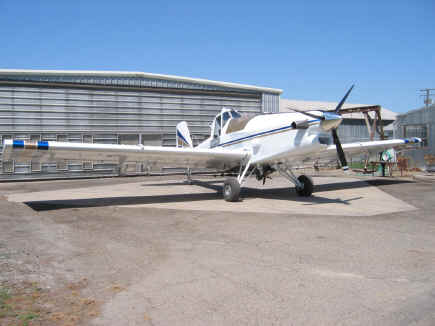 JAS ULTRA THRUSH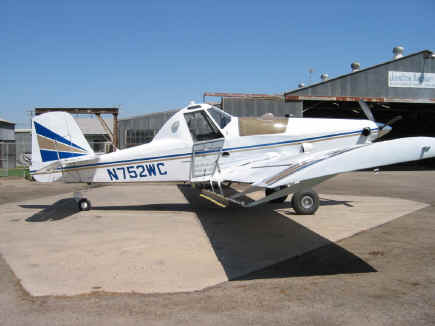 | | |
| --- | --- |
| | Cascade Aircraft Conversions has a complete firewall forward turbine conversion using the P&W PT6A-41/42 850 SHP engine for both Thrush and Air Tractor. |
| | This is a very successful HIGH PERFORMANCE conversion and would be a great option to upgrade your Thrush or Air Tractor to MUCH Higher Performance. |
| | The Cascade Ram Air Inlet is the most effective inlet system on the market. This inlet system uses K&N filtration for maximum efficiency. |
| | We also SELL AND INSTALL the Cascade PRESSURE COWL INLET SYSTEM for other Pratt & Whitney engined THRUSHS and AIRTRACTORS. |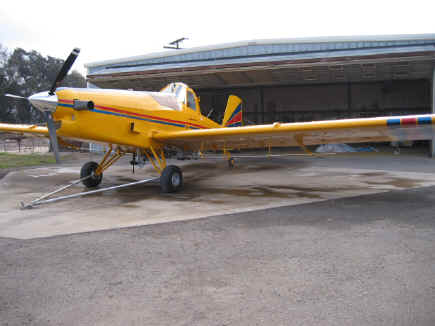 JAS ULTRA THRUSH
The JAS Ultra Thrush is usually a radial engined or smaller turbine Thrush that JAS converts to the P&W PT6A-41/42 engine of 850 SHP using the Cascade conversion kit with an AVIA High Performance 3 blade Propeller.or a Hartzell High Performance 4 bladed Propeller.The aircraft is completely rebuilt and updated with many many modifications. Updated fully inspected line oiled fuselage with factory beef up kits, extended wings, vortex generators, wing root fairings, 192 or 230 gallons fuel, very low time or new spar caps, aileron servos, rebuilt 500 gallon hopper, complete spray system,Adjustable fan, stainless steel booms, CP nozzles, left side load, air conditioning, nav/strobe/instrument/landing lights, new upper center instrument panel with MVP50T Glass Panel, new solid state charging circuit, new throttle quadrant, newly recovered tail surfaces using the Poly Fiber process or Factory metal tail, rebuilt 29" wheels and brakes with new APS black steel brake discs and linings, spring steel tail wheel gear with 5.00 x 5 tire, rebuilt shock struts with new biscuits, split side panels with stainless Phillips head fasteners, double latch cockpit doors, new or excellent glass, and new Alumigrip HS 4200 paint with custom schemes are standard.
So Why Buy a Cascade 850 SHP PT6A-41/42 Conversion kit?
PERFORMANCE, PERFORMANCE, PERFORMANCE!
| | |
| --- | --- |
| | 14" longer engine mount with improved thrust line. NO BALLAST needed with metal tail! |
| | Maximum efficiency ram air inlet using K&N lifetime filters. |
| | Modern solid state charging circuit - NO CARBON PILE SYSTEM! |
| | Includes new upper center instrument panel, MVP50T Glass Panel, and new wiring harness with cannon plug hook up. |
| | 3 Blade High Performance Avia 108" Prop standard, and 4 Blade High Performance Hartzell 108" Prop optional. |
| | High Performance LED nose landing lights in all new engine cowling. |
| | Service support comes from JAS in Tulare, Calif., and Cascade Aircraft Conversions located in Garfield, Washington. Plus, the P&W PT6 engine is supported throughout the world. |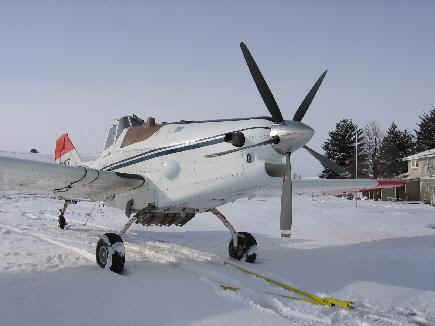 The Cascade pressure Cowl is now available for the 660 Thrush (Pictured Above)
Cascade Aircraft Conversions Pressure Cowl has been a great success!
Cascade Pressure Cowl Advantages
| | |
| --- | --- |
| | LIFETIME FILTER- Eliminate ongoing expensive filter purchases! |
| | Reduces Fuel burn by more than 4 gallons per hour! |
| | Save money on Hot Section costs by lowering your ITT temperature up to 70 degrees! |